A Second Chance at Life
"I have just been approved for completion of the Narconon program. It has been a wonderful experience here. I flew into Colorado so apprehensive, even through Med-Detox, but once I started working the program I began seeing significant changes that I have never seen in the past. The whole program is structured in a perfect manner. I loved the sauna and getting rid of all those toxins. Then moving into objectives, I truly learned patience. Finally, moving into Life Skills is where I cleared my conscience and prepared me for the future. I am so happy to say that I am no longer addicted to drugs." —Shawn L.
---
"This program has given me so much. It has given me my life back. I am so happy to be clean and have the tools I have learned here. It has been an adventure going through this program. But it is also the best thing I have ever done and completed. I know I can live without drugs in my body and have emotions, bad and good ones and not run to drugs when I am down. This program Narconon has given me a second chance in life and I am so grateful for everything they have done." —Edan E.
---
"This program was very tough for me at first. Withdrawal was very tough for me to get through. The days I spent in withdrawal were tough, but I got through it. Then sauna started off slow, but about halfway through it, I started getting my energy back and feeling human again. Getting through the sauna was a huge win for me as well. Then completing the life skills and objectives has given me skills that will serve me the rest of my life. I have met some life-long friends and I am so excited for the future. This program has given me a new outlook on life." —Nick T.
---
Get Help Now
Fill out this form and a Narconon Consultant will contact you.
Please provide as much information as possible.
AUTHOR
Glen Petcavage
Certified Addiction Counselor and Executive Director of Narconon Colorado.
RELATED ARTICLES
In my journey through the Narconon program, I have achieved tremendous success at this facility. I started out rough and rebellious, it took a few staff to coach me in the doors. The dedication that they had shown in that very moment amazed me.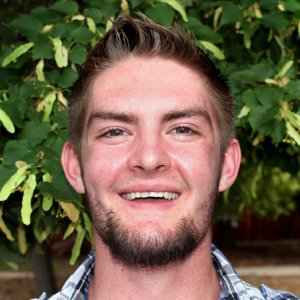 An important aspect of maintaining a sober lifestyle is setting and achieving goals in different areas of one's life. The hard work doesn't stop when someone leaves treatment; this is actually the time when it is important to apply the skills that were learned during one's program. One of our recent graduates shares the goals he has been working on since completing his time at Narconon.
NARCONON COLORADO
DRUG EDUCATION AND REHABILITATION